At The Focal Rooms, you are our focal point.
We're Lyn and Billy and we have over 25 years of experience in the optical industry specialising in advising, glazing, and supplying lenses to independent Opticians, both local and further afield. We're passionate about what we do, the way we do it, and what we can achieve for you.
We deal with all the lens manufacturers from the large multi-nationals to the small independent labs, we can supply you with a vast choice of lens, from the latest digitised multifocal lenses to the more complex lenses that have to be made by hand.
The Focal Rooms is the fruition of our vision. We offer a wide variety of bespoke artizan designer frames, and aim to provide our clients with a personal and down-to-earth service in relaxed and comfortable surroundings. We're confident you'll enjoy your time with us and find just what you're looking for! And once you've found the perfect frames, we'll personally glaze them with the perfect lenses in our onsite lab.

We believe that no matter your prescription, there is an opportunity to create your desired pair of glasses. We carefully select the lenses we provide to ensure they're of the highest quality in the industry, and will be best matched to your requirements taking in to consideration your lifestyle and visual needs, whilst also appearing aesthetically pleasing.
Remember: there's nothing wrong with the black sheep; they don't follow the flock. Celebrate your eyewear; don't hide it! It's all in the detail.
About Billy
With over 25 years in optics, Billy is highly regarded throughout the industry for his high-end glazing craftsmanship. If there's a job he can't complete, it's unlikely anybody can. He is a perfectionist who will ensure your lenses fit precisely into the frame of your choice, a task that will be completed in our on-site lab. Billy is currently wearing @laeyeworks unisex frame with @hoyalensuk MySelf varifocal lenses. He believes in sticking out from the crowd – daring you to be different.

About Lyn
There is nobody better than Lyn to advise you on your lenses whether single vision, varifocal, or occupational, with over 25 years of experience in optics she will ensure your lenses are the best the industry has to offer whilst also meeting your visual needs and lifestyle requirements. Lyn has a passion for frames which she regards as pieces of art that should be celebrated, she is currently wearing @feb31st frame handmade in Italy, fitted with @hoyalensuk MySelf varifocal lenses.
INSTAGRAM @the_focal_rooms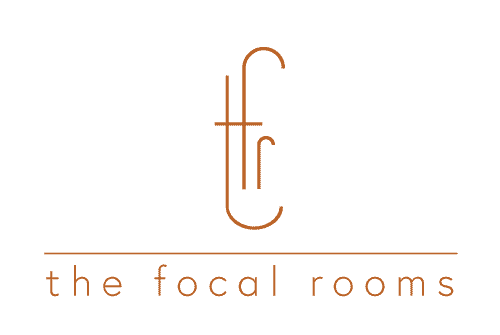 The frames we offer are handmade by some of the best designers around the world who believe we are all individuals and that our eyewear should be celebrated. Most of our frames are limited editions, all are unique, and some are even bespoke – because you are the designer!